The approach to the ice sport center Regen is on B85 between Regen and Rinchnach. The access road is well signposted. You can find the ice hall in Poschetsrieder Str. 45, 94209 Regen. There are plenty of free parking lots available directly at the ice sport center. There are also plenty of parking lots for busses available. With a prior notification slide doors can be opened for people in wheelchairs.
Public transportation:
Bus 6199, 6200 and 6121 stop directly at the bus stop next to the ice hall Regen (junction Poschetsried).
Getting there with the "call bus":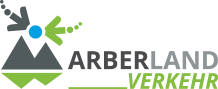 You can also reach the ice hall comfortably with the call bus lines. Here you can find the actual timetables:
http://www.arberland-verkehr.de/rufbus/fahrplan-rufbus/
You can reach the ice hall comfortably from mondays till sundays with the call bus lines 8208 (Gotteszell Bahnhof – Zachenberg – Ruhmannsfelden – Bischofsmais – Regen),  8211 (Kirchberg-Bischofmais-Regen) and 8212 (Kirchdorf-Rinchnach-Regen). The recently installed bus stop for the call busses  "Poschetsried Eishalle" is located directly in front of the ice hall.
For the Disco On Ice on saturdays you can use the bus lines 8208, 8211 and 8212.  You can get there on time till 8 p.m. and go home by bus at about 10 p.m. It's possible to book a bus trip 10 days in advance or even as subscription for 1 month.